AP
®

U.S. History

Trusted tips and strategies from Barron's U.S. History experts to get you

through exam day.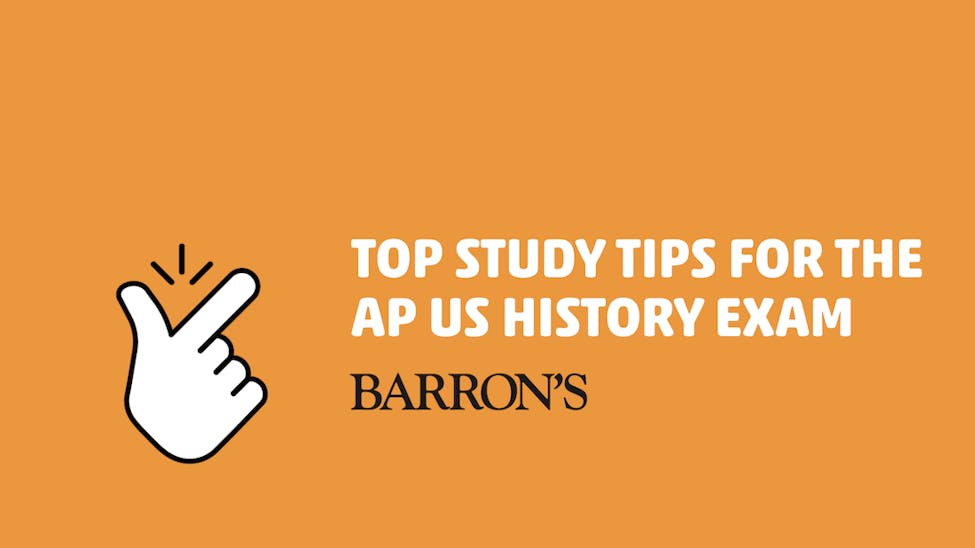 Studying for the APUSH exam? Get our experts' top study tips for the AP U.S. history exam. Earn a 5 on the AP U.S. History exam with these insider strategies.
Review our last-minute APUSH exam study tips to maximize your score on test day! Follow our 7-day APUSH study schedule and get our best test-taking strategies.